Discussions between Panam Sports, World Aquatics and the BVI Olympic Committee (BVIOC) remain active regarding the 25-meter international competition standard swimming pool that is to be built at the H Lavity Stoutt Community College.
In February, the BVIOC announced that it secured a commitment from Panam Sports and World Aquatics to support the supply of the facility which is valued at approximately $400,000.
284 Media's Kamal Haynes recently spoke to the President of the BVIOC, Mr. Ephraim Penn, to get an update on the progress of the project.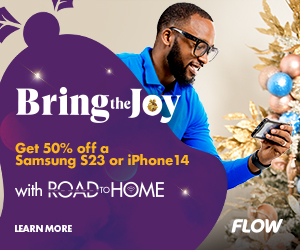 Penn who is presently in Santiago, Chile at the ongoing Pan American Games, said he was set to meet with the heads of the committed organisations to further discussions on the project.
Once installed, the facility will be managed by the H. Lavity Stoutt Community College.
Penn thanked the college for coming on board to deliver the well-needed pool.
The president also spoke about the benefits of having an international competition pool back in the territory and addressed the importance of providing avenues for different sporting disciplines in the BVI.