Second District Representative Honourable Melvin Turnbull has called out the government following their decision to suspend the Virgin Islands Trade Commission.
The government passed the Virgin Islands Trade Commission (Suspensory) Act, 2023 during a recent sitting of the House of Assembly which resulted in the suspension of the Trade Commission for 12 months in the first instance.
The suspension of the Trade Commission was among the reasons listed by the Opposition for walking out of the House of Assembly sitting as a form of protest.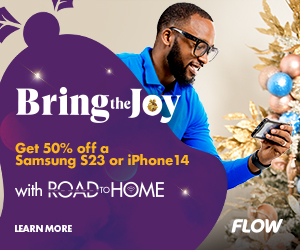 According to Opposition members, the bill was not initially scheduled for the House of Assembly's October 31 sitting, but after a public back and forth between Opposition Legislator Honourable Marlon Penn and Deputy Premier Honourable Lorna Smith on the subject, it was abruptly added to the Order Paper.
Turnbull during a recently held Opposition press conference called out members of the government for contradicting previous statements used to argue in favour of the bill back in 2020.
He said the same legislators who moved in favour of the suspension of the bill were the ones who argued to have it passed three years ago.
Turnbull casted blame on Premier Dr. the Honourable Natalio Wheatley for allowing the suspension of the bill.
Despite not being the mover of the bill, Turnbull claimed that Premier Wheatley allows for Smith to have her way, adding that he refuses to tell the deputy premier no.
Penn also questioned the decision to suspend the Trade Commission.
He described the act which instituted the Commission as one of the most consulted pieces of legislation, pointing to the consultations that were held under both the administrations of former premiers Dr. Orlando Smith and Andrew Fahie.