John Alexander and Kaeja Creque emerged victorious at the 28th annual Mourant HLSCC College Classic Race Series conclusion on Saturday in Virgin Gorda.
Alexander clocked 13 minutes 10.62 seconds to win the overall race, capturing his second title of the Virgin Gorda "fun runs." Creque took the top spot for females with a time of 15 minutes 22.36 seconds, leading a pack of young under-13 female racers.
Veteran racer Curwin Andrews and newcomer Roshan Boyce followed Alexander to round out the top three finishers. Raw Skillz Track Club members Azariah George and Sam'Asia Leonard finished second and third behind Creque in the female group.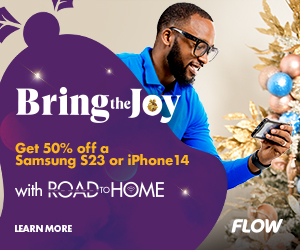 The final race capped off the 2023 "Fun Run Edition" of the annual series hosted by H. Lavity Stoutt Community College. Race Director Stephanie Russ-Penn congratulated all participants and thanked sponsors, volunteers, media and the HLSCC community who helped make the event possible.
This year, HLSCC partnered with the Valley Sound Lions to promote diabetes awareness during the race. The series provides an opportunity for community health, wellness and friendly competition.