The British Virgin Islands is seeking assistance from the United Nations Educational, Scientific and Cultural Organization (UNESCO) to further the development of education in the territory.
The plea for assistance came through the Minister for Education Honourable Sharie De Castro at the 42nd Session of the UNESCO General Conference recently.
She labelled the support provided by UNESCO as being invaluable to the progress of the territory's education system and believes this continued support will aid the government in achieving several of its intended goals for education.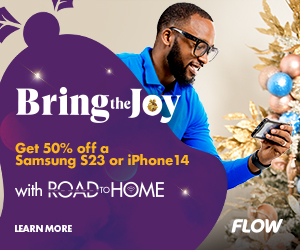 "UNESCO can play a pivotal role in assisting the BVI in the realm of S.T.E.A.M. Education. Collaborative efforts can be directed towards capacity-building programs for educators, providing them with the necessary tools and training to effectively implement S.T.E.A.M. methodologies in classrooms," De Castro stated.
She added, "Through targeted and ongoing professional development initiatives, we aspire to cultivate a cadre of educators who are not only well-versed in their respective fields but also equipped with the skills to foster creativity, critical thinking, and a love for learning in their students."
The minister also spoke on how the organisation can assist the territory with tackling the issue of teacher shortages in the BVI.
She said, "Recognizing the global teacher shortage, the Ministry of Education has introduced Let's Teach VI, a recruitment and retention initiative as a call to action, aiming to recruit new, untrained, and inexperienced individuals into the teaching profession. We look towards UNESCO for support in further developing and refining the Let's Teach VI initiative, leveraging UNESCO's global experience in teacher training."
Another area which Minister De Castro believes UNESCO can be of assistance is in the development of the BVI's education curriculum.
"UNESCO's expertise in curriculum development can be harnessed to create contextually relevant and culturally sensitive materials that enhance the learning experience for our students. The BVI seeks UNESCO's guidance and support through technical assistance in policy formulation, program design, and project implementation," she said.
"The BVI has recently introduced S.T.E.A.M. Innovations as a subject in the secondary curriculum. This addition aims to expose students to robotics, coding, engineering, and digital literacy, fostering skills that transform them into pioneers and innovators," De Castro added.