The reigning CCT Soca Monarch champion Ramon G made the territory proud on Wednesday after placing second in the regional 2023 Soca Party Monarch Jumpy competition in St. Croix.
Performing his song Mass Intentions, Ramon G pulled out all the stops and left everything on stage as he gained the second place prize of $3000 in addition to a trophy.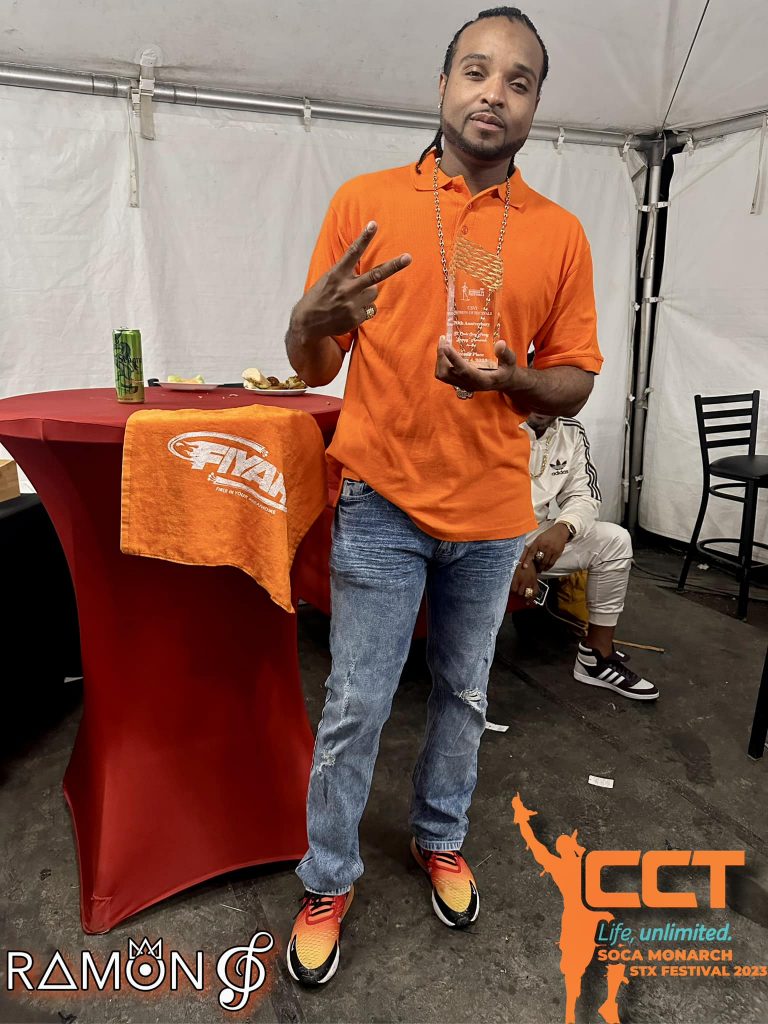 Speaking 284News following his achievement, Ramon G spoke on the experience as it was his second time competing at the regional level since making his debut as a soca artist back in 2019.
Ramon G also spoke about his goals prior to the competition and the approach he took.

Speaking on the importance of sponsorship, the reigning soca champion said it was the assistance from local businesses that made his participation in the competition possible.
Ramon also disclosed plans to compete in other regional competitions once given the opportunity.
For more details on this story, tune into our 7:00 p.m. newscast on CCT Live Channel 284, 284media.com and Facebook page 284 Media.