It was a goal fest at the Greenland football field in East End, Tortola on Sunday with 15 goals scored between the two games played.
In the first match between One Love United and Sugar Boys FC, despite controlling the narrative for the majority of the game One Love was unable to secure the three points after the Virgin Gorda side found the equalizer in the final minutes of extra time to draw the game 5-5.
Collin Lavia put One Love ahead in just the 6th minute before Andres Bailey equalized in the 29th minute.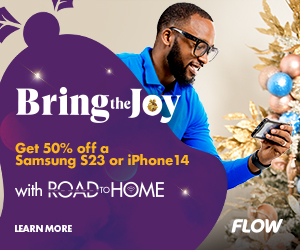 Romaine Henry put the Boys a goal up on the stroke of halftime, but just three minutes later it was 2-2 thanks One Love's Shayne Prince.
Lavia then completed a hat trick with goals in the 67th and 78th minutes to make it 4-2 but Bailey scored his second to reduce the deficit to 4-3 in the 83rd minute.
Latreil Williams made it 5-3 in the 89th minute, but just when it seemed like a set victory for One Love United, Sugar Boys captain Derol Redhead stepped up in the nick of time to make it 5-4, followed by a second goal by Henry to equalize in the eighth minute of added time.
284 Media provided live coverage of that game on CCT Live's Channel 284.
Here's a look at those highlights.
The second game at Greenland was called early in the second half as Lion Heart handed a 7-side Positive FC a 5-0 defeat.
An own goal was gifted to Lion Heart to open the scoring and then Alston Duncan, Bishon Edwards, Savion Gillings and Oliver Black each scored.
Meanwhile, in the other game played last weekend, the Islanders recorded a comfortable 3-0 win against the Panthers FC with a goal coming from Osworth Holder and two from Linton Peters.
Games continue this weekend with Rebels FC taking on Positive FC at Greenland on Saturday.
On Sunday also at Greenland, Islanders FC will face Wolues FC at 6:00 p.m. and at 8:30 p.m. Rebels FC will return to take on One Love United. Both games will be televised live on CCT Live's Channel 284.
Over on the Virgin Gorda Recreation Ground, Sugar Boys FC will play Panthers FC at 5:45 p.m. while Old Madrid takes on VG United at 8:00 p.m.
There is also a game scheduled for next Wednesday at Greenland between Islander FC and Rebels at 6:00 p.m.